MARK YOUR CALENDAR:
Dec. 7, 2012
Flexible Spending Account enrollment forms for 2013 plan year due into the Business Office
Dec. 12, 2012
Grant Wood AEA Board Meeting
5:00 p.m.
Grant Wood Room
Dec. 13, 2012
Holiday Potluck Lunch – Coralville Office
11:30 to 1 p.m.

Dec. 18, 2012
Holiday Potluck Lunch – Sixth Street Office
11:30 to 1 p.m.
Dec. 24, 3 p.m.
The agency closes for winter break and will reopen on
Jan. 2, 2013, at 7:30 a.m.
May 2, 2013
GWAEA Staff Recognition and Partnerships Banquet
May 13, 2013
GWAEA Innovation Day

In this issue:
Archive issues of The Bulletin Board
Grant Wood AEA Innovation Grants

Grant Wood AEA piloted Innovation Grants last year and the response was fantastic! Based on that initial pilot, we are pleased to announce another opportunity for all Grant Wood AEA innovators!

We know that pursuit of excellence in education means we never stand still. Reaching our goals requires a process of continuous learning, new approaches and experimentation throughout all areas of the agency. Committed to the pursuit of innovation and staying on the cutting edge of education in our state, Grant Wood AEA will make $25,000 available to continue to keep the agency on the path of excellence and creativity.

Any Grant Wood AEA staff member interested in applying for an innovation grant may find information and the application form at http://tinyurl.com/GWAEAInnovators. These funds can only be used for added work days and materials and resources.

Applications will be due Dec. 21, 2012.

Selected applicants will be expected to present their innovation plans at the next Grant Wood AEA Innovation Day, which will be held on Monday, May 13, 2013.



---
EAP Reminder
The Agency provides an Employee Assistance Program (EAP) to support staff and family members. This program is provided through Mercy EAP Services and includes professional and confidential counseling and referral services for a variety of personal issues. The goal of the program is to assist employees in effectively identifying and resolving personal concerns in a proactive manner before they affect job performance.

All clinicians with Mercy EAP are licensed mental health counselors and are experienced in assisting individuals in meeting the challenges of today's busy lifestyles. The EAP is confidential and easy to use – just call 319-398-6694 or 1-800-383-6694 to schedule an appointment. There is no cost to employees for initial discussions – up to 3 sessions per employee family member per year (July 1-June 30) are provided.
A variety of personal situations can complicate one's life at home and on the job. The Employee Assistance Program provides counselors who can talk with you or your family about a problem and assist you in solving that problem. Whenever necessary, you will be referred to another resource that can best serve your needs. In most cases, your insurance may be used to cover the cost of additional help. If you need help that is not covered by insurance, the counselor can recommend services that are based on ability to pay.

It is hoped employees and families always lead happy and healthy lives, however if problems do occur and additional support or assistance would be helpful, the Agency is pleased to provide this valuable resource through the EAP. If you are ready to try a new approach to addressing challenges in your life, please remember Mercy EAP Services.
If you have questions or need additional information, feel free to call the Human Resources Office at x6703, refer to the Business Services & HR Procedures Manual at http://www.aea10.k12.ia.us/intranet/busprocemanual.pdf, or view brochure at http://www.mercycare.org/img/marketing/eap.pdf.
---
The Second Annual GWAEA Photo Contest

Submissions due Nov. 30

Submit your entries by email to either
George Held or Valerie Taylor Hill in the Communications Office.
---
Series of free brain injury webinars for schools from the Iowa Governor's Advisory Council on Brain Injuries and IDPH
The Iowa Department of Public Health (IDPH) is currently working with a federal grant for Traumatic Brain Injury. The Governor's Advisory Council on Brain Injuries and partners at the Brain Injury Alliance of Iowa and the Iowa Department of Education have put together a series of free webinars for teachers, school staff, school coaches and AEA staff. We are very fortunate to have well-known brain injury experts to provide these sessions.
GotoWebinar links will be provided at a later date when available. The webinars will be about an hour in length and are scheduled right after the school day ends. Below is a list of dates, times and topics for each webinar.
| | | | |
| --- | --- | --- | --- |
| Date | Time | Topic | Speaker |
| 12/4/12 | 3:45 p.m. | | Dr. Leslie Duinink |
| 1/10/2013 | 3:45 p.m. | | Dr. Roberta DePompei |
| 1/30/2013 | 3:45 p.m. | | Nova Adams, Madonna Rehabilitation Hospital |
| 2/20/2013 | 3:45 p.m. | Common Challenges after Brain Injury | Tasha Retz, Brain Injury Alliance of Iowa |
| March 2013 (TBD) | TBD | Concussion | TBD |
---
Gmail Transition Almost Complete


Thank you to everyone for your patience and flexibility as we prepare to cut over to the new email interface! We are getting the last few people transitioned over and once that is complete we will cut over to the new system and no longer be using the current web mail server. If you have mail on the webmail server you will not have access to those emails or contacts after December 31, 2012, so please make sure you forward any email to yourself in the new system if you need it.


I understand this is a new system for some people with a lot of features. We will be providing more workshops and support using the new system after the first of the year, so be looking for those! Resources are also being added to the Gmail Transition Site: http://tinyurl.com/gwaeaGmail
---
iPad App Recommendations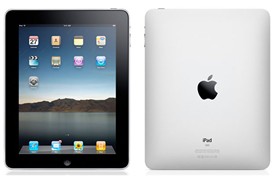 Grant Wood AEA is a leader in the state with iPad utilization to support student achievement. We are collecting a list of iPad Apps from AEAs statewide and will be sharing these Apps and resources by content area/discipline. Information will be shared about what apps are being used and how they are being used. Please fill out this form for Apps you are currently using and would like to recommend for AEA staff and consultants across the state.
Link to the form: http://tinyurl.com/AEAApps
iPad Resources!
Remember there is a lot of information and support materials on the GWAEA iPad Site, if you haven't been there in awhile you may want to take a look: http://tinyurl.com/GWAEAiPad. Tis the season for free apps and a lot of those are being shared on the iPad User Group, so it is worth getting signed up.

Grant Wood AEA will also be hosting iPadU in July and more information can be found on the site. Think about if you or a teacher you work could share some great things that are happening in our schools with these devices. Presentation proposals are now being accepted!

---
Congratulations!
to Julie Grotewold, GWAEA regional administrator, who received the Carmen Sosa Award at the Iowa Culture and Language Conference on Nov. 14.  This award is provided to an administrator who embodies ideals, actions and vision for empowering English Language Learners which defined the work of Dr. Carmen P. Sosa former Title III Director at the Iowa Department of Education.  
---
Holiday collections for the Johnson County Humane Society
A collection container is available at the Coralville Facility benefitting the Johnson County Humane Society. Monetary donations are requested; food and toys will also be accepted. The organization subsidizes spay/neuter services; receives, stores, and donates thousands of pounds of pet food to area residents in need and to food pantries; and provides community education.
Donations will be accepted through Dec. 21. Thank you!
Susan Groff-VanArendonk, ext. 6278
---
Holiday Giving Drive
Computer Services and Technology Support have started their Holiday Giving Drive. Their hallway is decorated and ready to start taking donations for Local Food Banks, Waypoint and Wounded Warrior Project.  Please donate this holiday season.  We take so much for granted.
Click on each graphic above to access the holiday giving information.
---
3rd Annual Angel Tree for the Vinton Animal Shelter

Happy Holidays! We are getting ready to kick off our 3rd Annual Angel Tree for the Vinton Animal Shelter. The Vinton Animal Shelter is a no kill shelter run by volunteers who work tirelessly for the stray and unwanted dogs and cats of Benton County. We have the Angel Tree upstairs right off the stairway between Jan Baburek/Lisa Becker's desk area and Central File. If you would like to "adopt" a dog or cat for the holidays all you need to do is pick a tag off the tree and then before the end of the day on December 21 bring in what you would like to give him or her for Christmas and attach that tag to it. It can be a toy, treats, food, cat litter or whatever you would like. I will deliver everything on Christmas Eve so everyone gets something for Christmas. The shelter is also in need of old towels or blanket if you would like to donate them.
Thank you for your support and have a wonderful holiday!
Stacy Murphy, ext. 6888
---
Collect Pink Yoplait lids for the Yoplait Save Lids to Save Lives program. General Mills will donate 10 cents to Susan G. Komen for each lid received.

Stacy Murphy has a collection tub in the staff break room of the Sixth Street building or send to her via van mail.
---
---
The 2012-2013 TQ Professional Development proposal application dates are:
Feb. 27
May 29

The proposal templates and directions are on the GWAEA Staff Portal under the Teacher Quality Committee link.

---
Information for Professional Development National Speakers for 2012-2013 is now on the Professional Development Google Site. To access Google site, log into your Google account, click on Sites, and browse sites.

Professional Development Announcements – December 2012
| | |
| --- | --- |
| Date/Time: | 12/5/2012 1-4 PM |

Creating Digital Rich Classrooms: Teaching and Learning in a Web 2.0 World

Outside of school, today's students are accustomed to a high level of interaction and collaboration. Engage students in solving real-world problems while staying true to standards-aligned curricula. This session provides a research base and practical strategies for using web 2.0 tools to create engaging lessons that transform and enrich content.

Audience: Administrators, General and Special Education Teachers, Media Specialists, Consultants

| | |
| --- | --- |
| Date/Time: | 12/17/2012 8:30 AM -4 PM |

Reading and Writing Accommodations: Evidence-Based Protocols and Tools

As technology becomes more mainstream at home and in the classroom, knowledge of the issues surrounding accommodations is paramount. The day will begin with a current review of the literature of reading and writing accommodations for students with disabilities. Protocols that can be used to develop evidence-based decisons on accommodations will be shared. Online tools and applications that support struggling readers and writers will be presented. Strategies for conducting just-in-time professional development on accommodations will be discussed. Participants will leave this workshop with up-to-date information that can serve as an accommodations guide to stakeholders in their district.

Audience: K-12 Administrators, General and Special Education Teachers, Media Specialists, Paraeducators, Reading Support Staff, Speech Language Pathologists, Psychologists, OT/PT, Consultants

| | |
| --- | --- |
| Date/Time: | 1/18/2013 9 AM -4:30 PM |
| | 1/19/2013 8:45 AM - 2:15 PM |
| | 4/26/2013 1-4:00 PM |

This workshop will assist participants in developing the skills necessary to use a coaching interaction style in home, community, and early childhood settings to build the capacity of parents, teachers, and other adults in the life of infants, toddlers, and preschool age children with developmental delays and disabilities. The presenters will describe the characteristics of coaching and natural learning environment practices, present the evidence supporting the use of coaching and everyday learning opportunities, and provide tools and techniques for practitioners to use to evaluate their own coaching skills. Participants will have the opportunity to observe the instructors role play various coaching scenarios, analyze videotapes of others using coaching using instruments from the coaching toolkit, and then practice and analyze their own coaching through role play and videotape review.

Standards, Assessment and Grading: Teaching Practices to Support Student Learning

Session 1, January 14, 2013
Keys to Implementing Common Core State Standards

Session 2, February 26, 2013
Assessment Practices that Support Common Core

Session 3, April 1, 2013
Quality Grading Practices
Registration #: 19155-12-01

Target Audience: K-12 teachers, administrators and AEA staff