MARK YOUR CALENDAR:
Dec. 18, 2012
Holiday Potluck Lunch – Sixth Street Office
11:30 to 1 p.m.
Dec. 24, 2012
3 p.m.
The agency closes for winter break and will reopen on
Jan. 2, 2013, at 7:30 a.m.
Jan. 11, 2013
GWAEA Blood Drive
1:30-5:30 p.m.
Revere, Stone rooms
May 2, 2013
GWAEA Staff Recognition and Partnerships Banquet
May 13, 2013
GWAEA Innovation Day

In this issue:
Archive issues of The Bulletin Board
Grant Wood AEA Innovation Grants due Friday, Dec. 21
In the Nov. 29 issue of The Bulletin Board, we announced the availability of of $25,000 for innovation grants to keep the agency on the path of excellence and creativity.

Applications for the innovation grants are due on Friday, Dec. 21. As a reminder, any Grant Wood AEA staff member may apply for funds to be used for added work days and materials and resources.

Information and the application form can be found at http://tinyurl.com/GWAEAInnovators.

Selected applicants will be expected to present their innovation plans at the next Grant Wood AEA Innovation Day, which will be held the afternoon of May 13, 2013.
Grant Wood AEA Innovation Day, May 13, 2013
Inspiring the transformation of education through innovation: A Showcase of Talents

Please join us for an afternoon of exploring new ideas, innovations and teaching techniques being explored and developed by Grant Wood AEA staff.

This special event will be open to agency staff, school administrators, curriculum directors, elected public officials, etc.

Monday, May 13, 2013
2 - 5 p.m.

Grant Wood AEA Conference Center

This event will function like an open house or science fair with Grant Wood AEA staff posted at various tables and sharing new ideas and practices they are using in the schools. Learn what's on the horizon for enhancing K-12 education.

Watch for more information for applying to showcase your idea in upcoming issues of
The Bulletin Board.
---



From the Mailroom

On Dec. 24, there will be NO personal or agency mail going to the Post Office.
---
Gmail Transition Almost Complete


Thank you to everyone for your patience and flexibility as we prepare to cut over to the new email interface! We are getting the last few people transitioned over and once that is complete we will cut over to the new system and no longer be using the current web mail server. If you have mail on the webmail server you will not have access to those emails or contacts after December 31, 2012, so please make sure you forward any email to yourself in the new system if you need it.


I understand this is a new system for some people with a lot of features. We will be providing more workshops and support using the new system after the first of the year, so be looking for those! Resources are also being added to the Gmail Transition Site: http://tinyurl.com/gwaeaGmail
---
iPad App Recommendations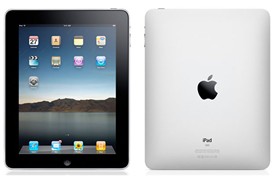 Grant Wood AEA is a leader in the state with iPad utilization to support student achievement. We are collecting a list of iPad Apps from AEAs statewide and will be sharing these Apps and resources by content area/discipline. Information will be shared about what apps are being used and how they are being used. Please fill out this form for Apps you are currently using and would like to recommend for AEA staff and consultants across the state.
Link to the form: http://tinyurl.com/AEAApps

iPad Resources!
Remember there is a lot of information and support materials on the GWAEA iPad Site, if you haven't been there in awhile you may want to take a look: http://tinyurl.com/GWAEAiPad. Tis the season for free apps and a lot of those are being shared on the iPad User Group, so it is worth getting signed up.

Grant Wood AEA will also be hosting iPadU in July and more information can be found on the site. Think about if you or a teacher you work with could share some great things that are happening in our schools with these devices. Presentation proposals are now being accepted!

The Creative Commons Technology Help Desk
As you may remember from a previous announcement in The Bulletin Board, a new Creative Commons area has been added to the administrative wing of the Sixth Street offices. This area is open for everyone to use and is a less formal setting for checking email, small group collaborations and so forth.

In addition to this, Jonathan Wylie and Michelle Cowell have begun to host some technology help desk hours in the Creative Commons for Grant Wood AEA staff to get assistance with iPads Gmail, Google Sites, Google Drive, Google Calendar, Dropbox, MS Office, and a number of other technology tools.

You can see a calendar of available help desk hours at the Creative Commons Help Desk website. You are also free to email jwylie@gwaea.org or mcowell@gwaea.org outside of these times to try to arrange additional consult times.
---
Congratulations...
---
Computer Lab Becomes The Victorian Room

The agency's computer lab in the conference center is being converted to a regular classroom. It will be called the Victorian Room, and it will seat approximately 15 people with classroom style seating. There will be no option for other configurations (rounds, theater, etc).
 
If you need a computer lab, you may now book any room you want in the room reservation system and also select mobile computer lab under the equipment section. If you currently have the Computer Lab reserved and plan to use it as a computer lab, double check with Connie Dvorak (x7720) to make sure the mobile lab is also reserved. Call Dave Brousard if you have any other questions (x6795).
New GWAEA Mobile Computer Lab

Grant Wood AEA has a new

mobile computer lab available for
check out
in the AV Checkout area.

For information,
contact Technology Support,
ext. 6720.
---

December Issue "Impacting Lives"

Read the latest Impacting Lives update at http://aeas4iowa.wordpress.com. In this issue, you'll find information about how the AEAs support English Language Learner needs in Iowa as well as how AEAs support technology tools and resources that are used to impact learning.
Iowa's AEAs are imacting lives. To share a story idea for "Impacting Lives," contact George Held or Valerie Taylor Hill in GWAEA Communications.
---
Grant Wood AEA will hold blood donation event on Jan. 11

We will have a blood drive donation event on Friday, Jan. 11 from 1:30 - 5:30 p.m. in the Revere and Stone rooms.

If you would like to participate in giving blood, contact George Held at 319-399-6714 or e-mail to gheld@gwaea.org.
 
Last Date to Donate Elsewhere: 11/16/12
Group Sponsor Code: 1742  
Please eat before donating and bring a photo ID.
---
| | | |
| --- | --- | --- |
| | Holiday Giving Drive | |
Visit The Bulletin Board from Nov. 29 for links to agency holiday giving drives:
Food Bank, Waypoint, Wounded Warrior
---
Collect Pink Yoplait lids for the Yoplait Save Lids to Save Lives program. General Mills will donate 10 cents to Susan G. Komen for each lid received.

Stacy Murphy has a collection tub in the staff break room of the Sixth Street building or send to her via van mail.
---
Thank you
My church's social concerns committee and I would like to thank those who donated glasses and cell phones. I will continue to take either.
---
Recycling with Rick

Reminder: Please remove all items from agency refrigerators for cleaning before leaving for winter break.

---
"Like" Us on Facebook Earns Possibility of $20 Off GWAEA PD

For every 20 people who like us, we will hold a drawing and give out one $20 coupon applicable toward any Grant Wood AEA professional development class offered at GWAEA (online classes do not qualify for the discount.)
| | |
| --- | --- |
| | For every 20 people who like us, we will hold a drawing and give out one $20 coupon applicable toward any Grant Wood AEA professional development class offered at GWAEA (online classes do not qualify for the discount.) |
Grant Wood AEA on Facebook and Twitter
Are you connected with Grant Wood AEA? The agency has a presence on both Facebook and Twitter. Like us on Facebook and follow us on Twitter. For questions, contact the Communications Office.
---
The 2012-2013 TQ Professional Development proposal application dates are:
Feb. 27
May 29

The proposal templates and directions are on the GWAEA Staff Portal under the Teacher Quality Committee link.

---
Information for Professional Development National Speakers for 2012-2013 is now on the Professional Development Google Site. To access Google site, log into your Google account, click on Sites, and browse sites.

Professional Development Announcements – December 2012
| | |
| --- | --- |
| Date/Time: | 1/18/2013 9 AM -4:30 PM |
| | 1/19/2013 8:45 AM - 2:15 PM |
| | 4/26/2013 1-4:00 PM |

This workshop will assist participants in developing the skills necessary to use a coaching interaction style in home, community, and early childhood settings to build the capacity of parents, teachers, and other adults in the life of infants, toddlers, and preschool age children with developmental delays and disabilities. The presenters will describe the characteristics of coaching and natural learning environment practices, present the evidence supporting the use of coaching and everyday learning opportunities, and provide tools and techniques for practitioners to use to evaluate their own coaching skills. Participants will have the opportunity to observe the instructors role play various coaching scenarios, analyze videotapes of others using coaching using instruments from the coaching toolkit, and then practice and analyze their own coaching through role play and videotape review.

Standards, Assessment and Grading: Teaching Practices to Support Student Learning

Session 1, January 14, 2013
Keys to Implementing Common Core State Standards

Session 2, February 26, 2013
Assessment Practices that Support Common Core

Session 3, April 1, 2013
Quality Grading Practices
Registration #: 19155-12-01

Target Audience: K-12 teachers, administrators and AEA staff

| | |
| --- | --- |
| Date/Time: | 1/31/2013 8:30 AM - 4:00 PM |

Strategies to Support Executive Function Skills in Students with Planning, Organization, Emotional Control, Working Memory and Attention Needs

Recent research suggests a strong correlation between students' executive functioning and their academic success. It also has been noted that deficits in executive functioning results in difficulty with organization, time management and task completion, problem solving, on-task behaviors and social interactions. Participants in the workshop will explore the impact of Executive Functioning on student learning and social interaction. Participants will learn about the five domains of cognitive skills and will be given resource ideas and strategies that are designed to support strong cognitive skills in students. The strategies presented will focus on skills that promote effective organization and time management, task completion, independent work, student goal setting and accountability. Additionally, the intervention ideas also provide a foundation to assist with student self-monitoring, impulse control and emotional management.

| | |
| --- | --- |
| Date/Time: | 3/1/2013 8:30 AM - 3:30 PM |

Tourette Syndrome and Associated Disorders (ADHD, Obsessive Compulsive Disorder, LD, Sensory Processing, Dysgraphia)

This workshop will discuss the criteria for diagnosis of Tourette Syndrome and will include an in depth description of all the symptomology. It will also deal with the most common neurological disorders associated with TS, in particular, Obsessive Compulsive Disorder, Attention Deficit Hyperactivity Disorder, Dysgraphia, Executive Dysfunction, Sensory Processing Disorder, Auditory Processing Disorder, Learning Disabilities and the impact of all of these disorders on social emotional well-being, classroom performance and behavior. It will include some specific classroom strategies and techniques for working with these children in a variety of settings as well as introduce participants to a Functional Behavior Assessment created for children with all these disorders.