MARK YOUR CALENDAR:
Dec. 24, 2012
3 p.m.
The agency closes for winter break
Jan. 2, 2013
7:30 a.m.
The agency reopens after winter break

Jan. 11, 2013
GWAEA Blood Drive
1:30-5:30 p.m.
Revere, Stone rooms
May 2, 2013
GWAEA Staff Recognition and Partnerships Banquet
May 13, 2013
GWAEA Innovation Day

In this issue:
Archive issues of The Bulletin Board
Reminder: Grant Wood AEA Innovation Grants due Friday, Dec. 21
Applications for the innovation grants are due on Friday, Dec. 21. As a reminder, any Grant Wood AEA staff member may apply for funds to be used for added work days and materials and resources.

Information and the application form can be found at http://tinyurl.com/GWAEAInnovators.

See the article in the Dec. 13 issue of
The Bulletin Board for details.

And plan to join us on May 13, 2013 for
Grant Wood AEA Innovation Day.
---
Potential Payroll Tax Changes Effective January 2013
Federal legislative action may affect employee net take-home pay beginning in January 2013. A primary aspect is the FICA (Social Security) employee tax rate, which was reduced from 6.2% to 4.2% for the past two calendar years. This temporary reduction is anticipated to revert back to 6.2% in January 2013 unless Congress takes action to extend it. Federal and state payroll income tax withholdings are also subject to change in 2013.
Grant Wood AEA will make the appropriate tax table changes when they become available. With the new tax adjustments, employees may notice a variance in their net take-home pay beginning with the January 4, 2013 payroll checks.
Please contact Cathy Kearns, Compensation/Benefits at ckearns@gwaea.org or 399-6706 with any questions. Thank you.
---
Staff Assignment Changes

In the past, we have not made any announcements about internal assignment changes. Changes in work assignments - either in functional roles or in locations - do affect agency work teams, and so starting in January we will begin sharing that information in The Bulletin Board as a way of helping staff to know "who's on first." We hope this will be helpful to you.

---



From the Mailroom

On Dec. 24, there will be NO personal or agency mail going to the Post Office.
---
New Year Means New Email-Gmail Transition Almost Complete!



Shortly after the first of the year you will no longer have access to WebMail or be able to send email from Outlook. If you have mail on the webmail server you will not have access to those emails or contacts after December 31, 2012, so please make sure you forward any email to yourself in the new system if you need it.


We will be providing more workshops and support using the new system after the first of the year, so be looking for those. Resources are also being added to the Gmail Transition Site: http://tinyurl.com/gwaeaGmail

---
iPad App Recommendations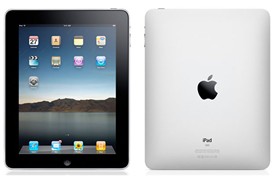 Grant Wood AEA is a leader in the state with iPad utilization to support student achievement. We are collecting a list of iPad Apps from AEAs statewide and will be sharing these Apps and resources by content area/discipline. Information will be shared about what apps are being used and how they are being used. Please fill out this form for Apps you are currently using and would like to recommend for AEA staff and consultants across the state.
Link to the form: http://tinyurl.com/AEAApps

iPad App Order
We will have another iPad app order January 7th-14th for agency staff. When the form is ready it will be posted on the iPad UserGroup, so take a look!

Come Visit the Creative Commons Technology Help Desk
A new Creative Commons area has been added to the administrative wing of the Sixth Street offices. This area is open for everyone to use and is a less formal setting for checking email, small group collaborations and so forth.

In addition to this, Jonathan Wylie and Michelle Cowell have begun to host some technology help desk hours in the Creative Commons for Grant Wood AEA staff to get assistance with iPads Gmail, Google Sites, Google Drive, Google Calendar, Dropbox, MS Office, and a number of other technology tools.

You can see a calendar of available help desk hours at the Creative Commons Help Desk website. You are also free to email jwylie@gwaea.org or mcowell@gwaea.org outside of these times to try to arrange additional consult times.
---
Our condolences...
to the family and friends of Mary Somerville. Mary passed away on Friday, Dec. 14, 2012.
She was a Region 3 GWAEA Regional Facilitator from August 1992 - June 2004.
It was Mary's wish that a celebration of her life be held at her home. An open house will be held
at 2398 Echo Ave. NW, Oxford, on Friday, Dec. 21, from noon to 6 p.m. An obituary for Mary can be found in The Gazette.
---
Option to purchase photos

You may have noticed the addition of photographs in the conference center and the administrative office areas of the Sixth Street office. Over 50 pictures of sites within the AEA10 service area are now featured on agency walls.


The photographs are the work of Ed Minard, a talented photographer, who traveled the length and breadth of AEA10, taking pictures from dawn to dusk last summer. He took over a thousand pictures, and we selected some of the ones we liked best for display. Many others are available for viewing and also may be ordered for your own personal use.

To view all of the photographs we have available visit the following link: http://web1.gwaea.org/GWAEA%20_Photo_Project.ppt

Note: This is a large PowerPoint file of 43.4 MB and will take a brief time to download depending on connection speed.

You may order prints - either as cards and/or as prints/posters for your office or home. All of these items are available to staff "at agency cost" with no additional mark-up. Notecards can be ordered in quantities divisible by two, and come with envelopes. Price per card is approximately 67 cents. To order a print or notecards, contact George Held in communications.
---
Standards-Based Grading Conference

April 24, 2013

Location: Grant Wood AEA

4401 Sixth St. SW, Cedar Rapids

Following is a link to information about a Standards-Based Grading Conference that will be held April 24, 2013 at Grant Wood Area Education Agency.  Educators from Solon, Clear Creek Amana, and Van Meter Schools are hosting the event for secondary and middle school educators, administrators, and others interested in learning more about Standards-Based Grading.  Be sure to save the date on your calendars.  Registration information will be available in January.

http://smore.com/0jrb

---
| | | |
| --- | --- | --- |
| | Holiday Giving Drive | |
Visit The Bulletin Board from Nov. 29 for links to agency holiday giving drives:
Food Bank, Waypoint, Wounded Warrior
---
Collect Pink Yoplait lids for the Yoplait Save Lids to Save Lives program. General Mills will donate 10 cents to Susan G. Komen for each lid received.

Stacy Murphy has a collection tub in the staff break room of the Sixth Street building or send to her via van mail.
---
Recycling with Rick

Reminder: Please remove all items from agency refrigerators for cleaning before leaving for winter break.

---
"Like" Us on Facebook Earns Possibility of $20 Off GWAEA PD

For every 20 people who like us, we will hold a drawing and give out one $20 coupon applicable toward any Grant Wood AEA professional development class offered at GWAEA (online classes do not qualify for the discount.)
| | |
| --- | --- |
| | For every 20 people who like us, we will hold a drawing and give out one $20 coupon applicable toward any Grant Wood AEA professional development class offered at GWAEA (online classes do not qualify for the discount.) |
Grant Wood AEA on Facebook and Twitter
Are you connected with Grant Wood AEA? The agency has a presence on both Facebook and Twitter. Like us on Facebook and follow us on Twitter. For questions, contact the Communications Office.
---
The 2012-2013 TQ Professional Development proposal application dates are:
Feb. 27
May 29

The proposal templates and directions are on the GWAEA Staff Portal under the Teacher Quality Committee link.

---
Information for Professional Development National Speakers for 2012-2013 is now on the Professional Development Google Site. To access Google site, log into your Google account, click on Sites, and browse sites.

Professional Development Announcements – December 2012
| | |
| --- | --- |
| Date/Time: | 1/18/2013 9 AM -4:30 PM |
| | 1/19/2013 8:45 AM - 2:15 PM |
| | 4/26/2013 1-4:00 PM |

This workshop will assist participants in developing the skills necessary to use a coaching interaction style in home, community, and early childhood settings to build the capacity of parents, teachers, and other adults in the life of infants, toddlers, and preschool age children with developmental delays and disabilities. The presenters will describe the characteristics of coaching and natural learning environment practices, present the evidence supporting the use of coaching and everyday learning opportunities, and provide tools and techniques for practitioners to use to evaluate their own coaching skills. Participants will have the opportunity to observe the instructors role play various coaching scenarios, analyze videotapes of others using coaching using instruments from the coaching toolkit, and then practice and analyze their own coaching through role play and videotape review.

Standards, Assessment and Grading: Teaching Practices to Support Student Learning

Session 1, January 14, 2013
Keys to Implementing Common Core State Standards

Session 2, February 26, 2013
Assessment Practices that Support Common Core

Session 3, April 1, 2013
Quality Grading Practices
Registration #: 19155-12-01

Target Audience: K-12 teachers, administrators and AEA staff

| | |
| --- | --- |
| Date/Time: | 1/31/2013 8:30 AM - 4:00 PM |

Strategies to Support Executive Function Skills in Students with Planning, Organization, Emotional Control, Working Memory and Attention Needs

Recent research suggests a strong correlation between students' executive functioning and their academic success. It also has been noted that deficits in executive functioning results in difficulty with organization, time management and task completion, problem solving, on-task behaviors and social interactions. Participants in the workshop will explore the impact of Executive Functioning on student learning and social interaction. Participants will learn about the five domains of cognitive skills and will be given resource ideas and strategies that are designed to support strong cognitive skills in students. The strategies presented will focus on skills that promote effective organization and time management, task completion, independent work, student goal setting and accountability. Additionally, the intervention ideas also provide a foundation to assist with student self-monitoring, impulse control and emotional management.

| | |
| --- | --- |
| Date/Time: | 3/1/2013 8:30 AM - 3:30 PM |

Tourette Syndrome and Associated Disorders (ADHD, Obsessive Compulsive Disorder, LD, Sensory Processing, Dysgraphia)

This workshop will discuss the criteria for diagnosis of Tourette Syndrome and will include an in depth description of all the symptomology. It will also deal with the most common neurological disorders associated with TS, in particular, Obsessive Compulsive Disorder, Attention Deficit Hyperactivity Disorder, Dysgraphia, Executive Dysfunction, Sensory Processing Disorder, Auditory Processing Disorder, Learning Disabilities and the impact of all of these disorders on social emotional well-being, classroom performance and behavior. It will include some specific classroom strategies and techniques for working with these children in a variety of settings as well as introduce participants to a Functional Behavior Assessment created for children with all these disorders.