MARK YOUR CALENDAR:
Dec. 7, 2012
Flexible Spending Account enrollment forms for 2013 plan year due into the Business Office
Dec. 12, 2012
Grant Wood AEA Board Meeting
5:00 p.m.
Grant Wood Room
Dec. 13, 2012
Holiday Potluck Lunch – Coralville Office
11:30 to 1 p.m.

Dec. 18, 2012
Holiday Potluck Lunch – Sixth Street Office
11:30 to 1 p.m.
Dec. 24, 3 p.m.
The agency closes for winter break and will reopen on
Jan. 2, 2013, at 7:30 a.m.
May 2, 2013
GWAEA Staff Recognition and Partnerships Banquet
May 13, 2013
GWAEA Innovation Day

In this issue:
Archive issues of The Bulletin Board
Grant Wood AEA Innovation Day
Inspiring the transformation of education through innovation: A Showcase of Talents

Please join us for an afternoon of exploring new ideas, innovations and teaching techniques being explored and developed by Grant Wood AEA staff.

This special event will be open to agency staff, school administrators, curriculum directors, elected public officials, etc.

Monday, May 13, 2013
2 - 5 p.m.

Grant Wood AEA Conference Center

This event will function like an open house or science fair with Grant Wood AEA staff posted at various tables and sharing new ideas and practices they are using in the schools. Learn what's on the horizon for enhancing K-12 education.

Watch for more information for applying to showcase your idea in upcoming issues of
The Bulletin Board.
Grant Wood AEA Innovation Grants due Dec. 21
In the Nov. 29 issue of The Bulletin Board, we announced the availability of of $25,000 for innovation grants to keep the agency on the path of excellence and creativity.

We are beginning to receive applications for these grants, which are due Dec. 21.

As a reminder any Grant Wood AEA staff member may apply for funds to be used for added work days and materials and resources.

Information and the application form can be found at http://tinyurl.com/GWAEAInnovators.

Selected applicants will be expected to present their innovation plans at the next Grant Wood AEA Innovation Day, which will be held the afternoon of May 13, 2013.
---
Gmail Transition Almost Complete


Thank you to everyone for your patience and flexibility as we prepare to cut over to the new email interface! We are getting the last few people transitioned over and once that is complete we will cut over to the new system and no longer be using the current web mail server. If you have mail on the webmail server you will not have access to those emails or contacts after December 31, 2012, so please make sure you forward any email to yourself in the new system if you need it.


I understand this is a new system for some people with a lot of features. We will be providing more workshops and support using the new system after the first of the year, so be looking for those! Resources are also being added to the Gmail Transition Site: http://tinyurl.com/gwaeaGmail
---
iPad App Recommendations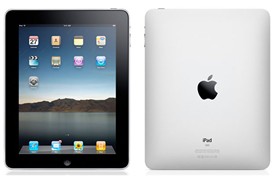 Grant Wood AEA is a leader in the state with iPad utilization to support student achievement. We are collecting a list of iPad Apps from AEAs statewide and will be sharing these Apps and resources by content area/discipline. Information will be shared about what apps are being used and how they are being used. Please fill out this form for Apps you are currently using and would like to recommend for AEA staff and consultants across the state.
Link to the form: http://tinyurl.com/AEAApps

iPad Resources!
Remember there is a lot of information and support materials on the GWAEA iPad Site, if you haven't been there in awhile you may want to take a look: http://tinyurl.com/GWAEAiPad. Tis the season for free apps and a lot of those are being shared on the iPad User Group, so it is worth getting signed up.

Grant Wood AEA will also be hosting iPadU in July and more information can be found on the site. Think about if you or a teacher you work with could share some great things that are happening in our schools with these devices. Presentation proposals are now being accepted!

The Creative Commons Technology Help Desk
As you may remember from a previous announcement in The Bulletin Board, a new Creative Commons area has been added to the administrative wing of the Sixth Street offices. This area is open for everyone to use and is a less formal setting for checking email, small group collaborations and so forth.

In addition to this, Jonathan Wylie and Michelle Cowell have begun to host some technology help desk hours in the Creative Commons for Grant Wood AEA staff to get assistance with iPads Gmail, Google Sites, Google Drive, Google Calendar, Dropbox, MS Office, and a number of other technology tools.

You can see a calendar of available help desk hours at the Creative Commons Help Desk website. You are also free to email jwylie@gwaea.org or mcowell@gwaea.org outside of these times to try to arrange additional consult times.
---
Welcome, New GWAEA Staff
Chelsea Heller
Paraeducator

Iowa State University - BA in Psychology

Attending Mount Mercy Univeristy for MA in Marriage and Family Therapy
Chelsea worked as an in-home counselor (FSRP) at Children & Families of Iowa.

Lisa Lohman
Computer Services Consultant

Iowa Lakes Community College, AA in Arts & Sciences

Lisa served as the IMS coordinator at Prairie Lakes AEA from June 1998 through October 2012.

Beth McNutt
Itinerant Preschool Teacher

University of Iowa, Master's in Early Childhood Education
Beth was a parent educator for 10 years with the Iowa City Community School District providing Parents as Teachers.
---
Series of free brain injury webinars for schools from the Iowa Governor's Advisory Council on Brain Injuries and IDPH
The Iowa Department of Public Health (IDPH) is currently working with a federal grant for Traumatic Brain Injury. The Governor's Advisory Council on Brain Injuries and partners at the Brain Injury Alliance of Iowa and the Iowa Department of Education have put together a series of free webinars for teachers, school staff, school coaches and AEA staff. We are very fortunate to have well-known brain injury experts to provide these sessions.
See the Nov. 29 issue of The Bulletin Board for a schedule and links to the webinars.
---
In Honor of a Former College For Kids Student

Drew Wall was a participant in Grant Wood AEA's College for Kids in 2009 and touched many of the instructors and students he encountered. Susie Green, GWAEA student programs specialist, shares the following remembrance from the family's blog at http://www.caringbridge.org/visit/drewwall. As an ongoing fundraiser to assist the family with medical bills, the Kennedy High School golf families are selling "Just Drew It" purple T-shirts and polos. Order information is available at
http://drewwall.logo-shop.net.
Andrew Douglas Wall, age 16, passed away peacefully on November 26, 2012 at home, surrounded by his family.  Drew was born  in Cedar Rapids and lived strong with metastatic osteoblastic sarcoma, a form of bone cancer, for the last five years.  
  
After being diagnosed at age 11, Drew made the life-changing decision to have his leg amputated. He wore his bionic leg with pride and loved to show children and others how it worked.  He owned four different legs and had a blade running attachment that he could change out with a wrench. On occasion he was known to tell some wild fictitious story on how he lost his leg. He was blessed with a great sense of humor.

His toughness was revealed in his cancer treatment. Throughout the past five years, he endured 35 rounds of various chemotherapies, numerous radiation treatments, and nine separate lung resection surgeries at the University of Iowa Children's Hospital. He did two clinical trials and was signed up to start another prior to his passing. He wanted to help find a cure; his gift could help move the science along to someday help others.

Drew had an infectious spirit and smile. Drew was an amazing young man who inspired everyone he met with his faith, positive attitude, and determination to make the most out of every situation.   
Memorials may be made to the Drew Wall LIVESTRONG Fund at Linn Area Credit Union.
---
Phyllis Yager Memorial Diversity Teaching Award

The Phyllis A. Yager Memorial Commitment to Diversity Award recognizes educators who go above and beyond the required curriculum to increase diversity awareness. Recipients receive a stipend to further diversity initiatives or professional development, and are asked to make a presentation to The University of Iowa College of Education community during the College of Education Diversity Committee's annual Beyond Tolerance Diversity Conference on April 11, 2013.

Phyllis Yager devoted her career to advocating multicultural opportunities and gender-affirming activities through her work as a teacher in the Iowa City School District and later as a consultant with Grant Wood Area Education Agency.

Phyllis Yager received a Master of Arts in 1953 and a doctorate in 1983 from the UI. She is the late wife of Science Education Professor Emeritus Robert E. Yager, who also received a Master of Arts in 1953 and a doctorate in 1957 from Iowa.

The grant application and further description of award amounts can be found through The University of Iowa College of Education Diversity Committee website: http://www.education.uiowa.edu/dean/diversity/information.aspx

The application deadline is March 15, 2013 and can be mailed to College of Education Diversity Committee, Office of the Dean, 459 Lindquist Center, Iowa City, Iowa 52242.

For information, contact Marcus Alt, the College of Education Diversity Committee Graduate Assistant, marcus-alt@uiowa.edu.
---
| | | |
| --- | --- | --- |
| | Holiday Giving Drive | |
Visit The Buletin Board from Nov. 29 for links to agency holiday giving drives:
Food Bank, Waypoint, Wounded Warrior
---
Collect Pink Yoplait lids for the Yoplait Save Lids to Save Lives program. General Mills will donate 10 cents to Susan G. Komen for each lid received.

Stacy Murphy has a collection tub in the staff break room of the Sixth Street building or send to her via van mail.
---
Yoga classes to begin in January
Jerry Gillon, physical therapist, will offer yoga classes on Wednesday evenings beginning January 3 at 6:30 pm.  There will be five 90- minutes sessions and the cost is $50.00.  the sessions will be held at Linn County Physical Therapy, 1825 29th Street NE, Cedar Rapids.  If you are interested In participating or have someone that would love this as holiday gift, please contact Emily Thomson, ext. 6567.
---
"Like" Us on Facebook Earns Possibility of $20 Off GWAEA PD

Grant Wood AEA congratulates the following on their being randomly selected as Facebook friends who so far qualify for the $20 PD certificate:

Jennifer Newlin Albers

Nancy Petrick Almasi

Sherrie Collins

Mindy Nefzger Conaway

Connie Cranny

Marisa Dahl

Mark Hartung

Kevin Honeycutt

Andy Jones

Rainey Miller

Tami Plein

Jessica Collier Roman

Glenda Bush Wlonsinski
| | |
| --- | --- |
| | For every 20 people who like us, we will hold a drawing and give out one $20 coupon applicable toward any Grant Wood AEA professional development class offered at GWAEA (online classes do not qualify for the discount.) |
Grant Wood AEA on Facebook and Twitter
Are you connected with Grant Wood AEA? The agency has a presence on both Facebook and Twitter. Like us on Facebook and follow us on Twitter. For questions, contact the Communications Office.
---
Can you help an International Student study abroad this year? 
GWAEA Student Programs Specialist Susie Green shared the following from Jeff Schmatt, the local coordinator for the PAX Program for Academic Exchange. A student currently participating in the program is in need of a host family. Please call or email Jeff Schmatt for more information,
319-895-8776 or jschmatt@gmail.com 
---
Recycling with Rick

It's that time of year. The holidays are just around the corner. Let's remember to recycle not only at work, but at home. Can that box be used for something else? Can that wrapping paper be saved for use again? What about those bows?

Speaking of boxes... I have in my current


box stash some small boxes, and a few medium sized, and even one that would hold a painting or portrait. If you need a box to wrap a gift in talk to me and hopefully we can find a size you can use.

Remember we have multiple locations around the building for recylable materials. If you're not sure if it can go in recycling go ahead and put it beside the bin and I will check it out for you. The pop bottle/can bins around the building can also be used for glass bottles, water bottle, plastic cups, etc... i do sort those out weekly and seperate the plastics from the depositable items. Remember the pop cans/bottle refund helps toward the cost of the employee banquet in the spring.

We are still collecting used pens, pencils, markers, etc.... There is a collection box in both downstairs breakrooms at the 6th street facility, a box at the coralville facility (ask Elizabeth or Angela I am sure they will gladly point it out to you) and also one at the 33rd facility (Deb will gladly point that out to you also). We have already shipped our first box of those out. We needed at least 7 lbs. to ship and we had well over that.

Lots of great web sites out there for crafting ideas for recyleable materials. Any other ideas on recycling, please feel free to share. Drop me a line with your ideas rsmith@marsden.com.

NOTE: Please remove all items from agency refrigerators for cleaning before leaving for winter break.
---
The 2012-2013 TQ Professional Development proposal application dates are:
Feb. 27
May 29

The proposal templates and directions are on the GWAEA Staff Portal under the Teacher Quality Committee link.

---
Information for Professional Development National Speakers for 2012-2013 is now on the Professional Development Google Site. To access Google site, log into your Google account, click on Sites, and browse sites.

Professional Development Announcements – December 2012
| | |
| --- | --- |
| Date/Time: | 12/17/2012 8:30 AM -4 PM |

Reading and Writing Accommodations: Evidence-Based Protocols and Tools

As technology becomes more mainstream at home and in the classroom, knowledge of the issues surrounding accommodations is paramount. The day will begin with a current review of the literature of reading and writing accommodations for students with disabilities. Protocols that can be used to develop evidence-based decisons on accommodations will be shared. Online tools and applications that support struggling readers and writers will be presented. Strategies for conducting just-in-time professional development on accommodations will be discussed. Participants will leave this workshop with up-to-date information that can serve as an accommodations guide to stakeholders in their district.

Audience: K-12 Administrators, General and Special Education Teachers, Media Specialists, Paraeducators, Reading Support Staff, Speech Language Pathologists, Psychologists, OT/PT, Consultants

| | |
| --- | --- |
| Date/Time: | 1/18/2013 9 AM -4:30 PM |
| | 1/19/2013 8:45 AM - 2:15 PM |
| | 4/26/2013 1-4:00 PM |

This workshop will assist participants in developing the skills necessary to use a coaching interaction style in home, community, and early childhood settings to build the capacity of parents, teachers, and other adults in the life of infants, toddlers, and preschool age children with developmental delays and disabilities. The presenters will describe the characteristics of coaching and natural learning environment practices, present the evidence supporting the use of coaching and everyday learning opportunities, and provide tools and techniques for practitioners to use to evaluate their own coaching skills. Participants will have the opportunity to observe the instructors role play various coaching scenarios, analyze videotapes of others using coaching using instruments from the coaching toolkit, and then practice and analyze their own coaching through role play and videotape review.

Standards, Assessment and Grading: Teaching Practices to Support Student Learning

Session 1, January 14, 2013
Keys to Implementing Common Core State Standards

Session 2, February 26, 2013
Assessment Practices that Support Common Core

Session 3, April 1, 2013
Quality Grading Practices
Registration #: 19155-12-01

Target Audience: K-12 teachers, administrators and AEA staff
Lost and Found:
| | |
| --- | --- |
| Please see Cathy Nelson at the Switchboard about any of these items. | |
| | |
---
The following items are available in the break room of the Sixth St. facility.
Rick tells us that items not claimed by winter break will be donated.